Welcome!
Laura and I warmly welcome you in the name of Jesus Christ to the Presbyterian Church of Falling Spring. Here you will find Spirit-filled services, great classes, a warm community, and dynamic youth and children's programs. We would love to meet you in person—welcome!!
~Rev. Dr Andy Hart and Rev. Laura Hart
FAQs
What are the worship times?
We are a body blessed to have three types of worship services each week! We offer a contemplative service at 8 AM in the Sanctuary.  There is  traditional service at 10 AM in the Sanctuary, in which the organ, adult choir and and traditional hymns sung by the congregation pay homage to our rich heritage and history. A contemporary service, with music led by our praise band and a little less formality, is held in the Family Life Center at 10 AM.
We have three parking areas along Main Street Chambersburg, each marked by a blue banner. The first two, just past Seller's Funeral Home are most convenient to the Sanctuary. Handicapped parking is available in the second parking lot. The third lot is directly adjacent to the Christian Education Building.
Yes! We welcome the opportunity to provide care to your infants, toddlers and preschoolers in rooms 104/105 in the Christian Education Building during the Sunday School hour at 9 AM and during the worship services at 10 AM.
What if I can't make it on Sundays?
Staff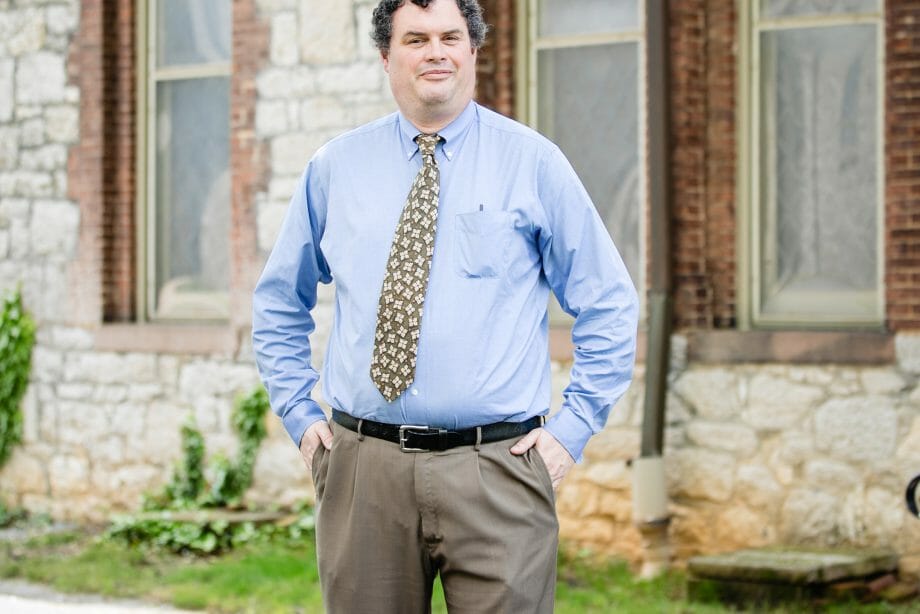 Rev. Dr. Andy Hart
Co-Pastor
     During the time of preparation for ministry, a member of the Presbytery of Philadelphia told Andy, our co-pastor, that he has the mind of an academic and the heart of a pastor.  This can be seen in his background as well as his current ministry.
     Besides preaching, teaching, resourcing different committees, and developing relationships with people in the community and congregation, Andy focuses on pastoral care, health ministry, and ministries bridging the gap between his work on religion and politics.  PCFS has a robust health ministry initiative with emphases on Lyme Disease, Cancer, and Veterans Affairs.  Andy, whose doctorate is on PTSD, writes weekly devotions reaching thousands of people internationally.  He also teaches religion and violence/politics classes at church and community forums.  The church also holds CommUnity Conversation Forums on diverse topics like immigration and climate change, and Andy oversees this program.
     In his spare time, Andy plays basketball, golf, and is learning how to hunt.  He looks forward to meeting you! 
Rev. Laura Hart
Co-Pastor
Laura is delighted to serve as Co-Pastor and Head of Staff for PCFS, serving since September of 2015. She and her husband, Andy, share responsibilities for preaching and teaching. She has a heart and passion for discipleship, prayer, and worship. The greatest joy of her life is to see people fall in love with Jesus and learn to dance with the Holy Spirit, using her gifts of administration, prophesy, encouragement, healing and discernment.  Laura has been in ministry for over 25 years and has her Master's of Divinity from Princeton Seminary, though her pride and joy are the four beautiful children–Olivia, Abigail, Ben, and Nate–that she and Andy are raising. In her free time, you'll often find her rocking on the front porch of the manse drinking her favorite tea or coffee. If you see her, feel free to come on over and sit a spell with her.  For Laura, conversations and connections with people are what it is all about.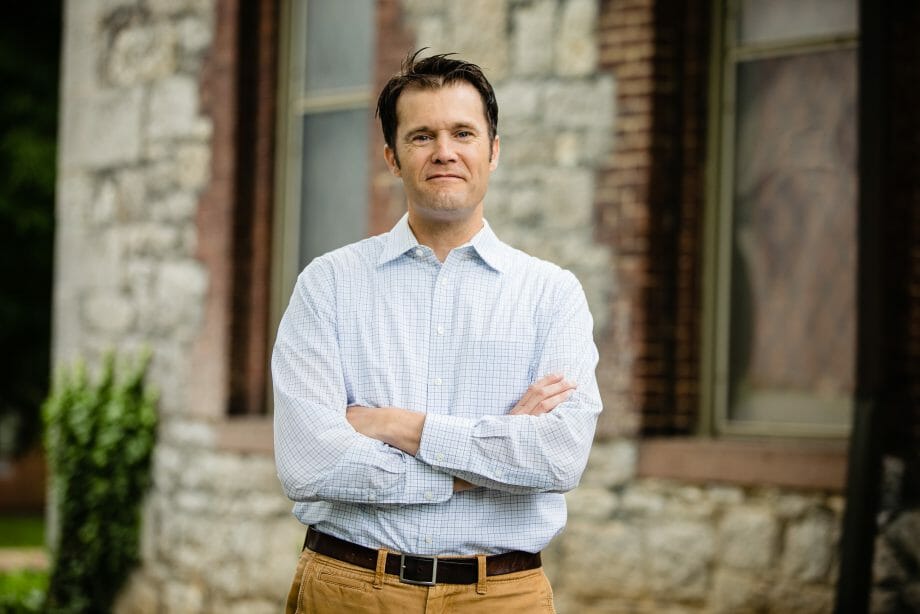 Brad Hill
Director of Youth Ministries
Brad has enjoyed serving as youth director since August, 2000 and is grateful to lead and learn from such great youth, leaders, and families. Before coming to Falling Spring, Brad served as youth director at Graystone Presbyterian Church in Indiana, PA from April, 1994 to August, 2000. He graduated from Indiana University of PA in 1994 with a B.A. in Clinical Sociology and minor in Cultural Anthropology. Brad loves his beautiful wife and adores his two amazing daughters.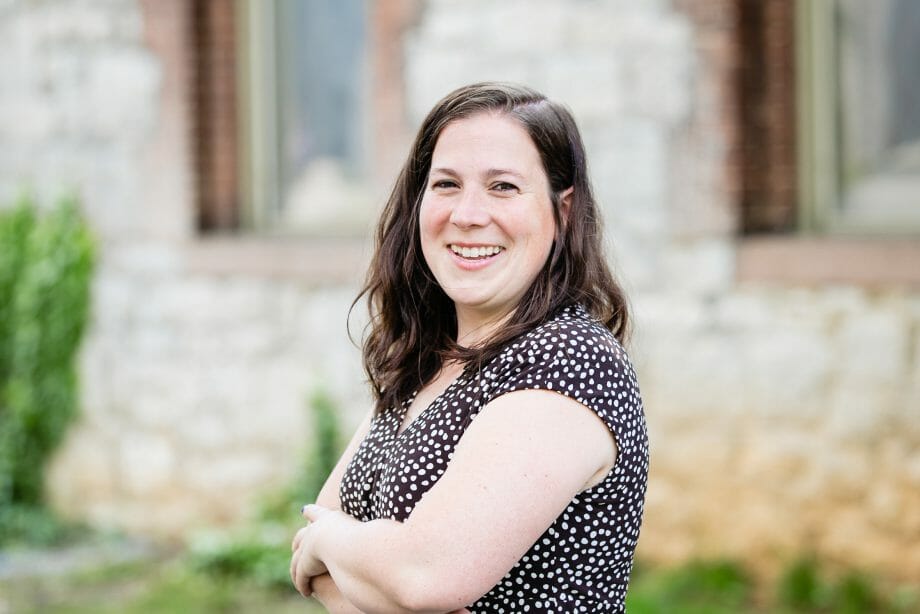 Bekii Kisamore
Director of Children's Ministries
Bekii is glad to serve all children who enter Falling Spring doors and to be a part of a wonderful team of volunteers who love and invest in the children. Her desire is for each child to know they are loved by God, learn to love God back, grow in prayer and Biblical knowledge, and share the good news of Jesus with their friends.  She and her husband were missionaries in southern Chile for 9 years and have two adorable children.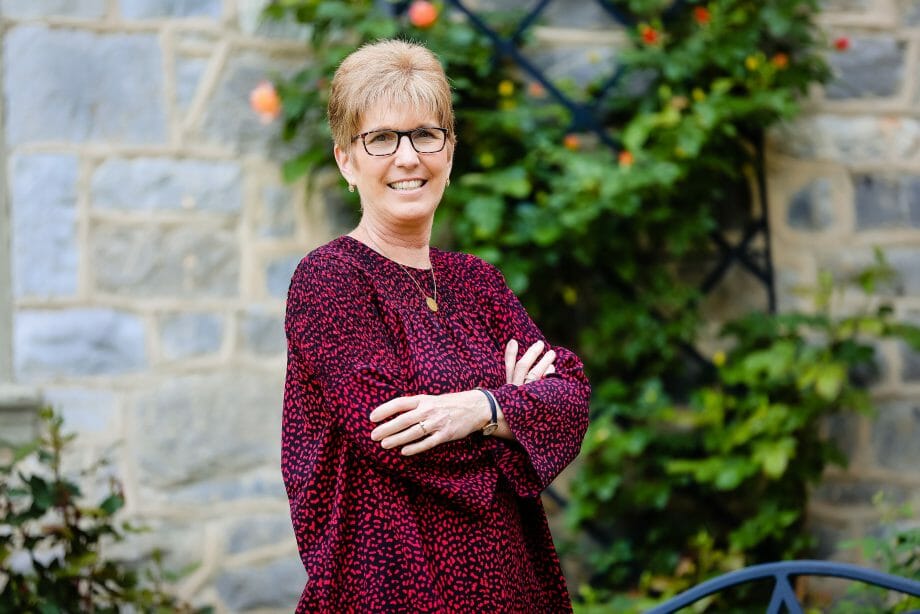 Mrs. Patti Jo Plasterer
Organist
Mrs. Patti Jo Plasterer is a graduate of CASHS & Franklin County LPN School. She worked as an LPN Charge Nurse at Franklin Co Nursing Home for 16 years. Patti studied pipe organ & piano with Miss Winifred Ross & served as a substitute organist in many area churches since 1971. She has been employed at Falling Spring Church for 3 years as organist and is married with 2 children and 2 grandchildren.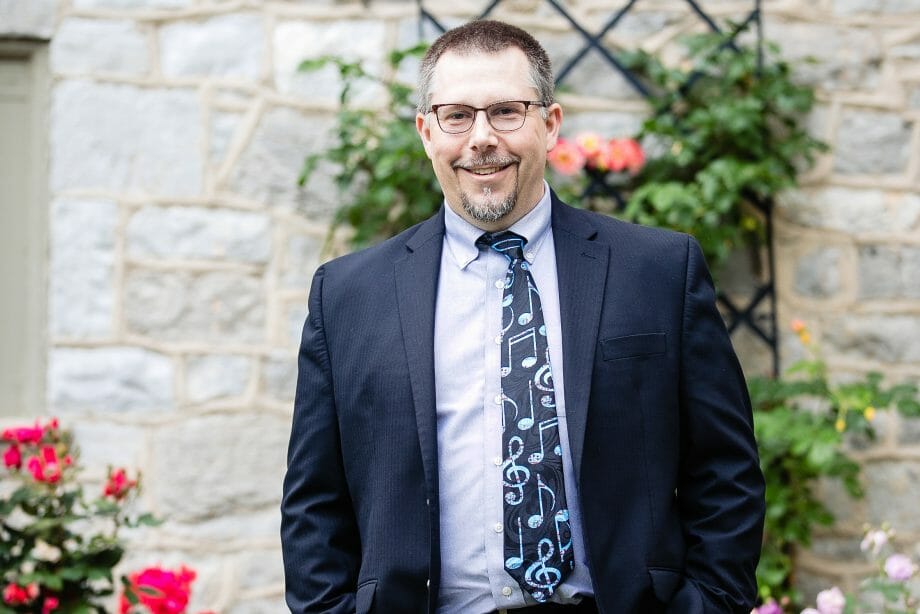 Eric Poe
Director of Music Ministries
Mr. Eric M. Poe, is an alumnus of James Buchanan High School, Indiana University of Pennsylvania and Messiah College.  He holds a Bachelor of Science Degree in Music Education from IUP and a Master's degree in Choral Conducting from Messiah College.He currently is employed by the Tuscarora School District where he directs high school and middle school choirs, teaches music elective classes, and beginning band.In his spare time he enjoys arranging and composing music, home improvement projects, gardening, hunting, and spending time with his family.  He currently resides with his wife Alisha and their four children, Elijah, Ezra, Avery and Eivin, in Mercersburg.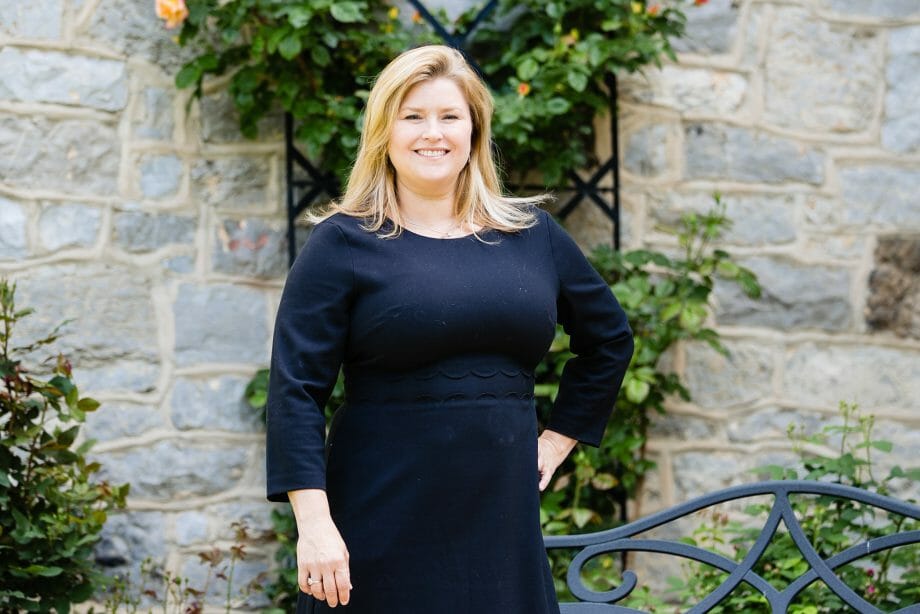 Tressa Bellows
Office Manager
Tressa Bellows earned her Bachelor's Degree in English at Penn State University. She has worked for PCFS since 2011 and serves as the Office Manager.  She oversees several staff members and is the lead staff person in all publicity and communications for the church.   Tressa and her husband, Garth are the proud parents of 3 daughters, Abigael, Eliza and Ivy.  She is also a yoga enthusiast, teaching several classes locally.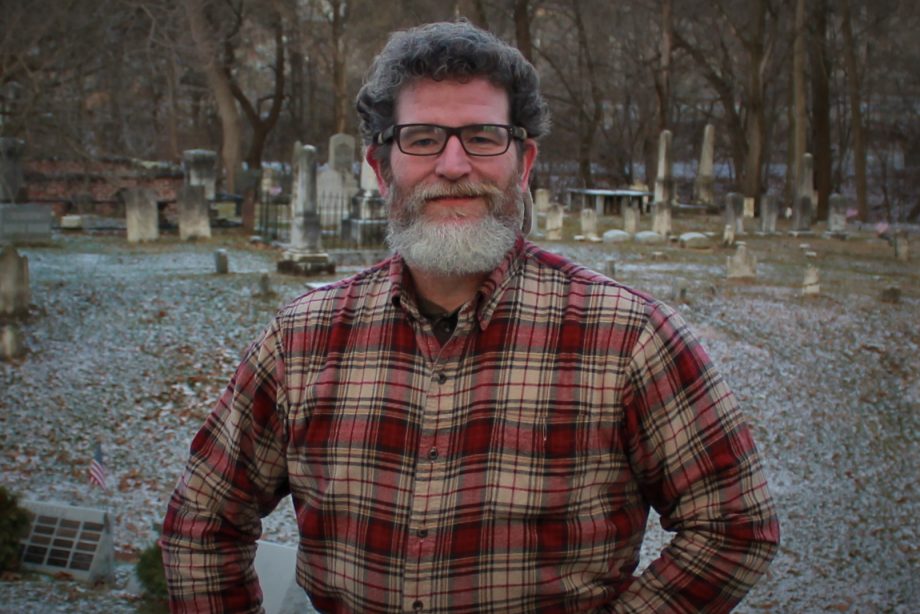 James Wright
Building and Grounds Coordinator
James has been a member of PCFS since April of 1997. He joined the staff in 2018 after working in the project management, education and the landscape materials manufacturing industry. James is a U.S. Marine Veteran that served during Operation Desert Shield and Desert Storm. He earned his B.A. in Political Science & Secondary Education from Shippensburg University and a Masters Certificate in Applied Project Management from Villanova. Besides his extensive knowledge in the hardscape and landscape areas, he also has a passion for carpentry and general construction. James married his wife in April of 1996 and together they were blessed with a daughter and a son.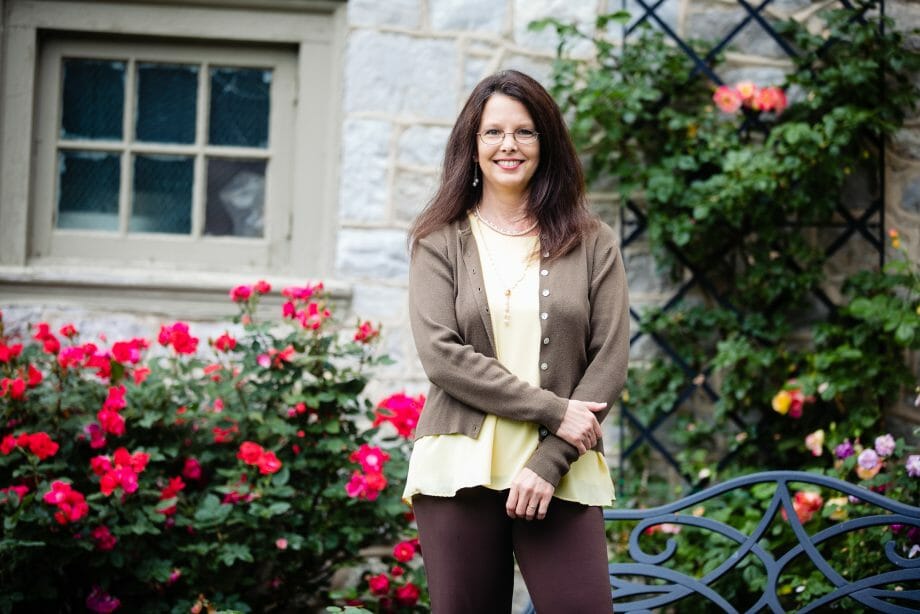 Kelly Witmer
Bookkeeper
Kelly is a wife, mother and a grandmother who loves to spoil. In her spare time, she likes to study prophecy from the bible, talk with God and spending time with my family. She likes scrapbooking, crafts and blessing others.  She feels very blessed to have this opportunity to be a part of the Presbyterian Church of Falling Spring as the bookkeeper.
Bryan Lucas
Director of Culinary Services
Bryan and his wife Heidi and three children, Erin, Ryan, Ashton reside in Chambersburg and are members of the church and active in its service to the community.  Bryan has been performing the Director of Culinary Services position now for two years and thoroughly enjoys the opportunity to give of his gifts and talents to the church and the community.  Bryan is a trained chef who studied the culinary arts under chefs from the prestigious Pennsylvania Institute of Culinary Arts in Pittsburgh and has worked in the food service industry for thirty years.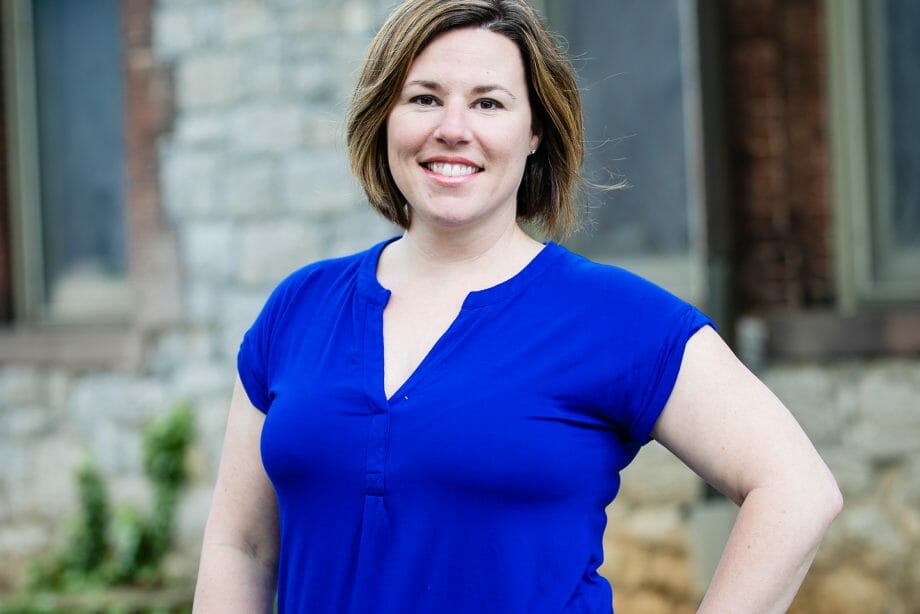 Cindy Olson
Childcare Supervisor
Cindy started off as an intern in the nursery in 2016. In the fall of 2017 she took over as Childcare Supervisor. She graduated from the English Nanny and Governess School in 1995. She worked as a certified professional nanny for 11 years before moving to Chambersburg with her husband and 2 children.  She is excited to be part of the Falling Spring team.